FREE INCOME TAX CALCULATOR: A USEFUL TOOL THAT CAN ASSIST INDIVIDUALS AND BUSINESSES IN DETERMINING THEIR TAX OBLIGATIONS IS AN INCOME TAX CALCULATOR. IT CAN BE CHALLENGING TO ACCURATELY CALCULATE THE AMOUNT OF TAX OWED WITHOUT THE ASSISTANCE OF A DEPENDABLE CALCULATOR DUE TO THE EVER-CHANGING AND INCREASINGLY COMPLEX TAX LAWS.
THE TAXPAYER'S INCOME, DEDUCTIONS, CREDITS, AND TAX RATE ARE ALL TAKEN INTO ACCOUNT BY A HIGH-QUALITY INCOME TAX CALCULATOR. THE FILING STATUS OF THE USER, THE NUMBER OF DEPENDENTS, AND TAXABLE INCOME FROM OTHER SOURCES MAY ALL BE TAKEN INTO ACCOUNT BY THESE CALCULATORS.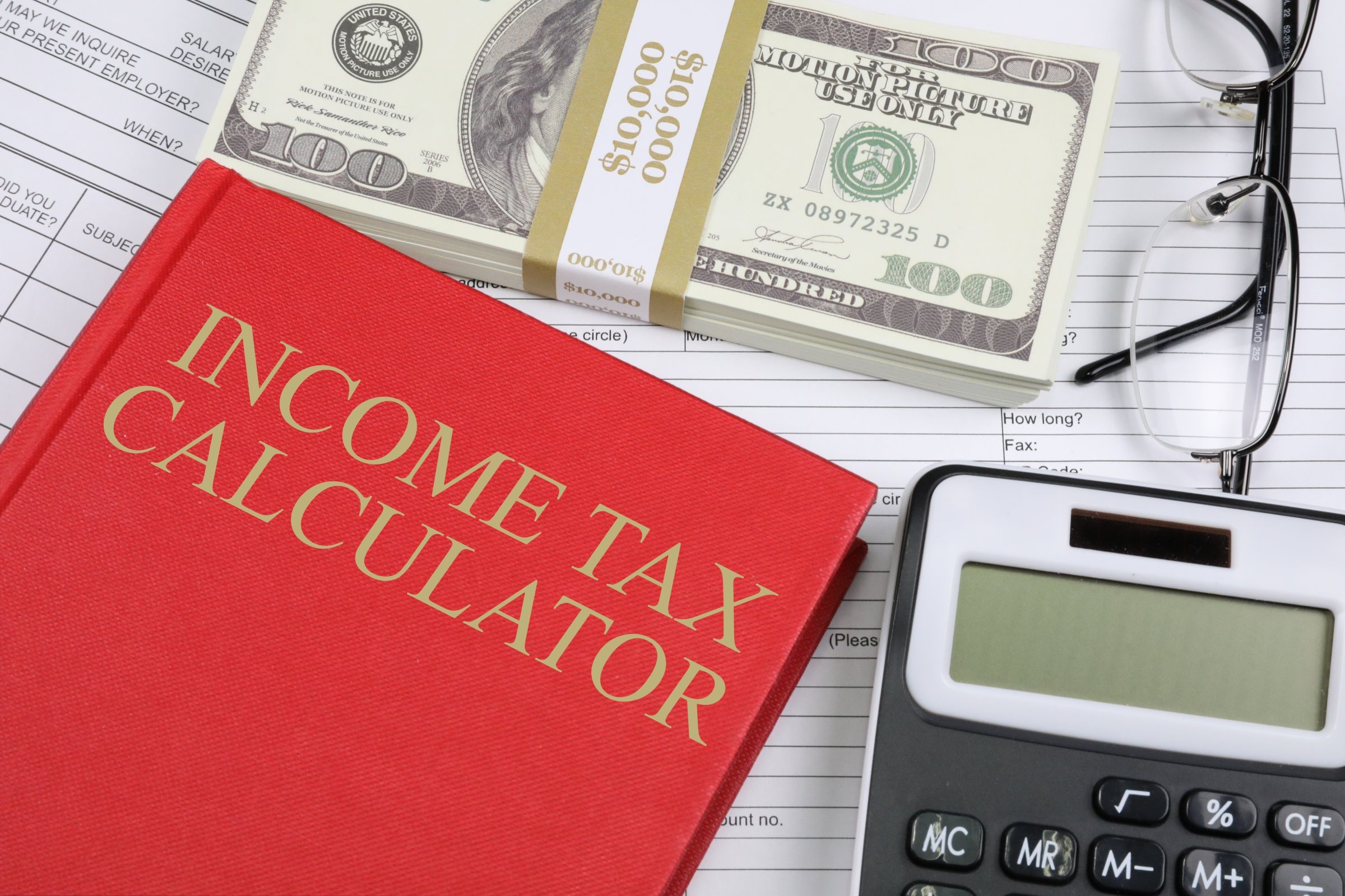 THE CAPABILITY TO ESTIMATE TAX OBLIGATIONS BEFORE SUBMITTING A TAX RETURN IS ONE OF THE PRIMARY ADVANTAGES OF EMPLOYING AN INCOME TAX CALCULATOR. TAXPAYERS CAN FIND HOW MUCH THEY OWE IN TAXES AND WHETHER OR NOT THEY ARE ELIGIBLE FOR A REFUND BY ENTERING THE APPROPRIATE INFORMATION.
AN INCOME TAX CALCULATOR CAN HELP INDIVIDUALS AND BUSINESSES PLAN FOR THE FUTURE IN ADDITION TO ESTIMATING TAX OBLIGATIONS. A TAX CALCULATOR, FOR INSTANCE, CAN BE USED BY A TAXPAYER WHO IS THINKING ABOUT TAKING ON MORE WORK OR SPENDING A LOT OF MONEY TO FIGURE OUT HOW THESE CHANGES MIGHT AFFECT THEIR TAX BILL.
HOWEVER, IT IS ESSENTIAL TO KEEP IN MIND THAT INCOME TAX CALCULATORS ARE NOT 100% ACCURATE AND MAY NOT BE ABLE TO TAKE INTO ACCOUNT EVERY POSSIBLE TAX CIRCUMSTANCE. FOR OFFICIAL TAX INFORMATION AND GUIDANCE, TAXPAYERS SHOULD ALWAYS CONSULT A TAX PROFESSIONAL OR USE THE IRS WEBSITE.
DESPITE THIS, INCOME TAX CALCULATORS ARE A GREAT WAY FOR INDIVIDUALS AND BUSINESSES TO DETERMINE THEIR TAX OBLIGATIONS AND MAKE PREPARATIONS ACCORDINGLY. TAXPAYERS CAN FEEL MORE CONFIDENT IN THEIR TAX PLANNING AND DECISION-MAKING BECAUSE ONLINE CALCULATORS ARE ACCURATE AND DEPENDABLE.
IN CONCLUSION, ANYONE WHO WANTS TO KNOW MORE ABOUT THEIR TAX OBLIGATIONS SHOULD USE AN INCOME TAX CALCULATOR. THEY MIGHT NOT BE ABLE TO TAKE INTO ACCOUNT EVERY POSSIBLE TAX SITUATION, BUT THEY CAN GIVE YOU A USEFUL ESTIMATE AND HELP PEOPLE AND BUSINESSES PLAN FOR THE FUTURE. TAXPAYERS CAN SAVE MONEY AND AVOID COSTLY MISTAKES AND PENALTIES BY USING AN INCOME TAX CALCULATOR TO PLAN THEIR TAXES AND MAKE DECISIONS.
Income Tax Calculator